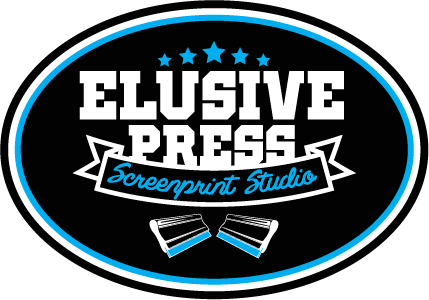 South West
Screenprinting Service
Custom T-Shirt Printing for all your needs
What We Do
Do you need T-shirts printed?
Welcome to Elusive Press! We are a Cornwall and Bristol based screen printers. We pride ourselves on being friendly and helpful whilst offering a top-level service.
We specialise in eco-friendly printing techniques and can offer a wide range of ethically manufactured and 100% organic cotton garments. This is why many choose us as their regular screen-printing service.
We also offer affordable single colour t-shirt printing packages.
Whatever your printing requirements, we'd love to hear from you.
Services & Print Options
T-shirt and hoodie printing
Click here for custom t-shirt, sweatshirt or hoodie screen printing. We can provide anything you need: Zip hoodies, Polo t-shirts, tote bags, tea towels and more. As a supply and print or print only service.
Custom Label Printing
Completely re-brand your garments with custom labels. We remove existing labels and print your design inside. It's the perfect way to show the quality and detail of your brand.
Sticker Printing
We hand pull our stickers using a screen printing flat bed, giving a higher quality sticker compared to digitally printed ones.
The stickers are all water-proof and individually cut to size.
Surfboard decal printing
We screen print our decals onto Japanese acid free Rice Paper. The acid free factor means less bleed and better colour registration.  A maximum print size of 420mm x 590mm (A2) each sheet can have approx. 40 logos @ 70mm x 70mm.
Eco-Friendly Options
We care about the planet and the future for our children.
That's why we are making the effort to promote the many options available for an eco-friendly clothing line, from water-based inks to organic cotton clothing.
About Us
We Have Over 15 Years of Experience in The Industry
It's Easy to Get A Quote
All we need is a picture of your artwork, your email and/or phone number, and we'll get back  to you.
Join the Elusive Press 'Special Club'. Get Discounts, Offers, and the info on where we're at and what we're doing. No spam. Just good Sh*t! Go…
Special Offers
1 colour Prints
Prices include: 
Gildan Heavy Cotton (GD05) or Gildan Softstyle (GD01) t shirts; Single colour, single placement print; Free screen set up
10 T-shirts
£75
20 T-shirts
£125
30 T-shirts
£150
50 T-shirts
£235
75 T-shirts
£338
100 T-shirts
£425
300 T-shirts
£1250
| | |
| --- | --- |
| 10 T-shirts | £75 |
| 20 T-shirts | £125 |
| 30 T-shirts | £150 |
| 50 T-shirts | £235 |
| 75 T-shirts | £338 |
| 100 T-shirts | £425 |
| 300 T-shirts | £1250 |
2 colour Prints
Prices include:
Gildan Heavy Cotton (GD05) or Gildan Softstyle (GD01) t shirts; Two colour, single placement print; Free screen set up
10 T-shirts
£90
20 T-shirts
£160
30 T-shirts
£220
50 T-shirts
£285
75 T-shirts
£420
100 T-shirts
£525
300 T-shirts
£1550
| | |
| --- | --- |
| 10 T-shirts | £90 |
| 20 T-shirts | £160 |
| 30 T-shirts | £220 |
| 50 T-shirts | £285 |
| 75 T-shirts | £420 |
| 100 T-shirts | £525 |
| 300 T-shirts | £1550 |
Garment Selection
Great Garments to Choose from
We can supply a variety of quality garments, in all colours and in many different styles and fabric weights. We have multiple trade suppliers and can supply any brand to offer you a wide range of choice.
T shirts, hooded sweatshirts, crew neck sweatshirts, polo shirts, vests, tote bags and tea towels.
Supply your own garments
If you wish to supply your own garments for printing then we are more than happy for quote for you printing only.
Turnaround time 1 week to 10 days
Our job completion times are quick, providing the artwork has been supplied print ready and does not need too much refinement or adjustment.
Screens can be made in 1-3 days from receipt of artwork for single colour prints. Once the job enters the print queue, one week is usually enough time to get the job done.
We do have busy periods, however we can speed up turnaround time ahead of other jobs for a small premium.
Colour Work
Screenprinting set up
Each colour in the screen printing process requires its own screen to be made and prepared.
A screen printing set up can be broken down as follows:
1 colour print has 1 screen
2 colour print has 2 screens
3 colour print has 3 screens
4 colour print has 4 screens
5 colour print has 5 screens
6 colour print has 6 screens
We can do a maximum of 6 colours per design. The cost for making one screen starts at £15 per screen (excluding special offers). Please view our price page for more detailed information on t shirt printing costs.
Art Work
Supplying Artwork Files
Vector based artwork, eg Adobe Illustrator, is best if you want very crisp edges for your print design.
High resolution jpegs, gif, or png image files saved at 300 dpi are also ok. We can also work from Photoshop files.
More information:
The print quality of your garment will be determined by the quality of the artwork you supply.
Check your artwork by: printing it at A4 size with a desktop printer on a high quality setting. If the quality looks good enough to you, then we will be be able to use it.
If you are unable to supply print ready artwork, we can recreate your artwork to printing standards (pricing will be discussed on a per job basis)
If your artwork needs to be completely redrawn, we can discuss and offer this service.
The Elusive Press: Building your business, one print at a time…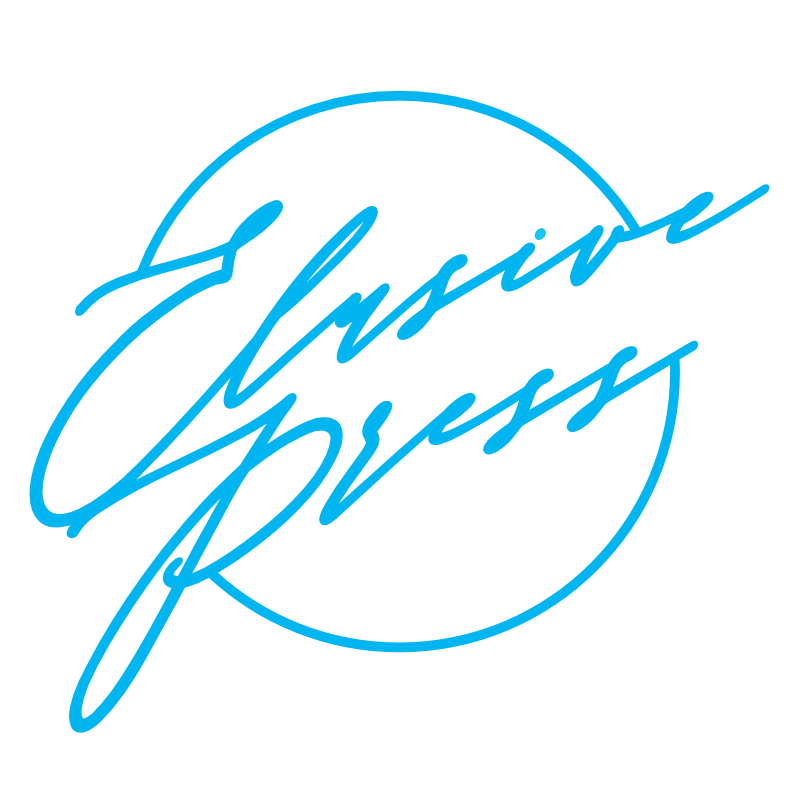 Cornwall Studio
Unit 9,
Bejowans Business Park,
St Buryan,
Penzance,
Cornwall.
TR19 6EF
Bristol Studio
Studio 4, 
Baynton Offices,
Baynton Road,
Bristol.
BS3 2EB
VAT Registration No.: 389 5588 17